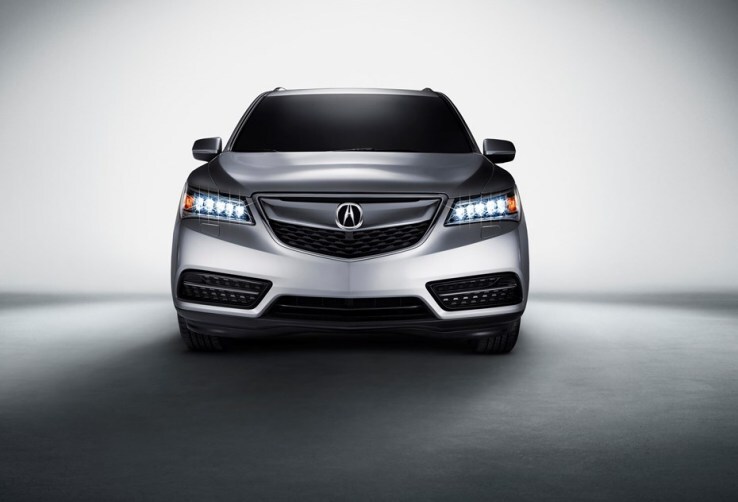 The 2015 Acura MDX has been honored with the prestigious Best Buy Award in the Luxury SUV/Crossover category by the industry experts at Kelley Blue Book's KBB.com. One of twelve 2015 vehicles selected as the 'cream of the crop' in their respective categories, the 2015 Acura MDX earned Best Buy honors following expert evaluation and testing by KBB.com experts, along with analysis of a broad range of vehicle-related data, including cost of ownership information, consumer reviews and ratings, and vehicle sales/retail sales information.
"The Kelley Blue Book Best Buy Award is significant to the brand as it is combines both expert evaluations and comprehensive data, reaffirming the MDX as a clear sales leader in its segment and the best-selling 3-row luxury SUV of all time," said Mike Accavitti, senior vice president and general manager, Acura division. "MDX is the benchmark in its class, consistently delivering the best combination of features, function and performance that luxury buyers are after."
The 2015 Acura MDX delivers an exceptional blend of luxury, technology, performance and advanced safety. Designed and developed in America for three generations, the third-generation MDX is manufactured exclusively at the company's Lincoln, Alabama automobile and engine production facility, using domestic and globally sourced parts.
"The 2015 Acura MDX is loaded with virtually everything buyers seek in a  contemporary luxury SUV, and the MDX is a true standout when it comes to value-for-the-money," said Jack R. Nerad, executive editorial director and executive market analyst for Kelley Blue Book's KBB.com.
Kelley Blue Book's Best Buy: Luxury SUV/Crossover honor adds to the 2014 accolades awarded to the Acura MDX including Autoguide.com's "Utility Vehicle of the Year", a Top Rating from Edmunds.com, U.S. News & World Report's "Best Luxury 3-row SUV for Families" and "#1 Luxury Crossover SUV," plus Kiplinger's Personal Finance's "Best Value Award."
Date Posted: November 17, 2014